SMALLER, LIGHTER BUT MORE INTELLIGENT
Galaxy G3 is a new pocket RTK receiver with magnesium alloy materials that the weight is only 780g including internal battery, extremely lightweight and convenient to carry.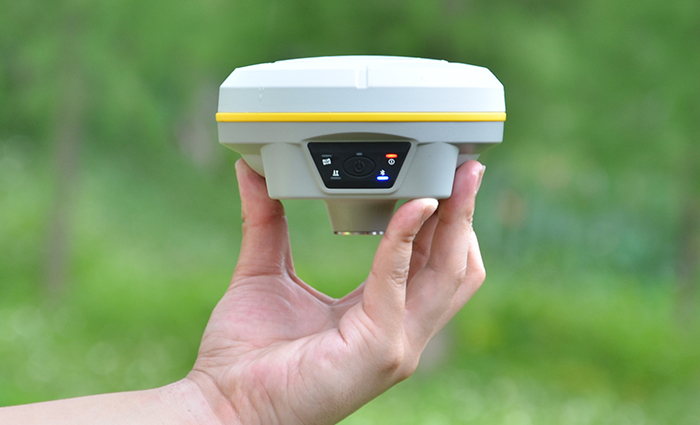 THE INDEPENDENT INDICATORS

The independent indicators with different colors make the working status and information of the receiver more clear and intuitive, and the function module can be known clearly even under strong light. Remain battery capacity check.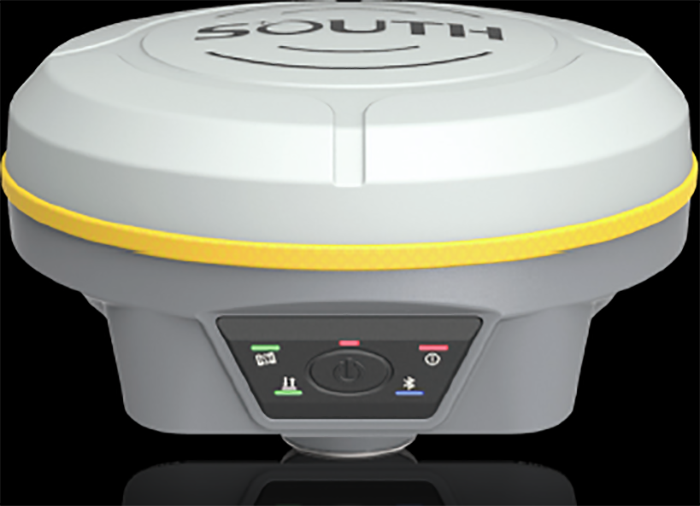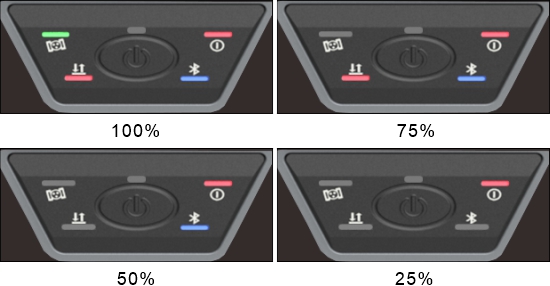 VOICE GUIDE

Work mode, Datalink, Channel number, one click to know its working status without software connection or Web UI log in.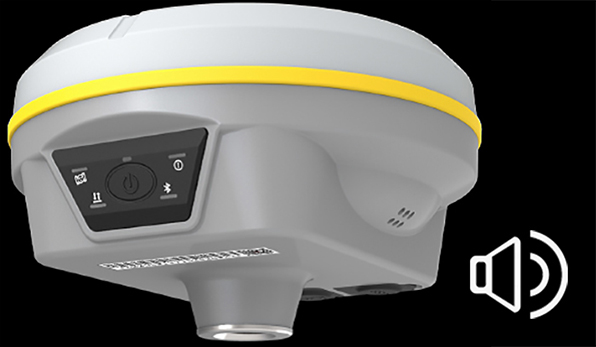 FARLINK PROTOCOL
Equipped with the UHF module independently developed by SOUTH, and adopts the new radio communication protocol—Farlink, which improves signal sensitivity and transmission efficiency, Galaxy G3 truly achieves the goal of ultra-long distance working range.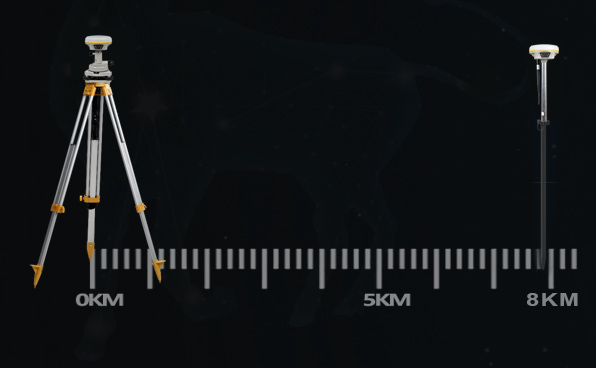 BDS-PPP
Based on the tracking capability of the L-Band signal, G3 can capture the information of satellite precise orbit and precise clock error carried by BeiDou-3 B2b signal, which can provide users with real-time centimeter-level single-point positioning services through a precise algorithm, the positioning is no more restricted by terrain conditions, such as mountain, wasteland, desert and island, the fixed solution is generally available as long as the GNSS constellations are available.
L-Band testing and data analysis: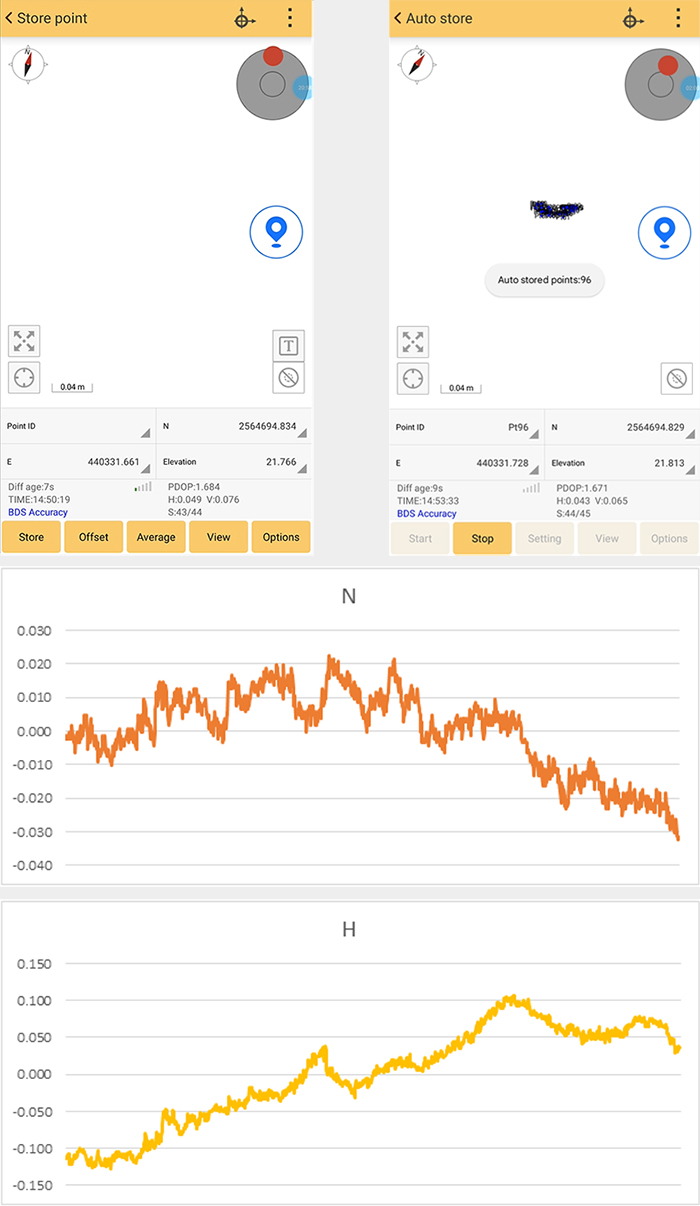 During the point collection process, we fixed G3 in a fixed position for continuous collection. Enter the survey-Auto Survey and set the interval of automatic collection type to 1 second to start collecting points. Finally, 1000 points were collected. After calculation, we can see the fluctuation as shown in the figure above.

The collected points are basically within the range of 4cm.The plane is about 2-4cm and the elevation is about 5-10cm.
SMART DATA TRANSMISSION
Latest type-C port design ensures unique raw data transmission, surveyors can easily get data from the receiver, and transfer to PC via any social chatting apps, which speed up the whole work efficiently.