Sweep signal blind area

Like an eye of RTK receiver, V1 is able to reach the point in blind area where there is no or weak satellite signals, such as crack between buildings, or special point under eave.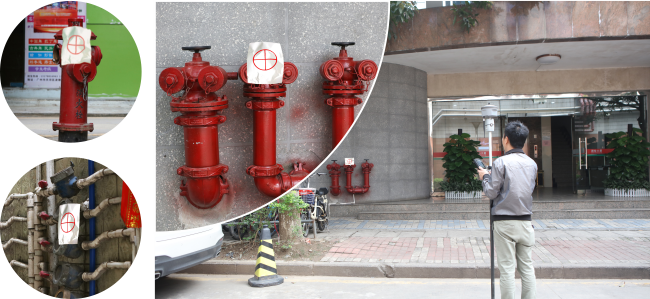 Visual extension
Combines with GNSS RTK positioning and image acquisition technology, and adopts coordinate information of RTK, V1 is able to extend point coordinate to where without satellite signals, effectively expanding working area .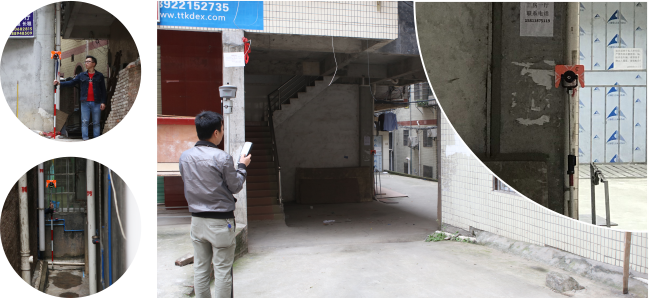 Avoid risk measurement
Rely on its keen senses of sight, V1 captures precision point coordinate away from that dangerous place, like the point locates at the middle of the road, or the point close to high-tension transformer, ensures the safety of surveyors while they are working.